Pro, and Pro early access for Norde Source
As of Norde Source v.1.1.0, we are introducing Pro and Pro early access. If you want to know more about what that means, continue reading.
Early Access #
Early access gives you access to new features much sooner than Basic version users. Eventually, those features will be available to Basic users also.
We decided to go this route to try to strike a balance between giving added incentive for buying Pro and supporting the further development of Norde Source, while still keeping the Basic version useful and powerful.
This way, those who are eager to be more productive and get access to new features can do so and support further development of Norde Source.
Pro only features #
Some features will be only Pro users. Right now, only dark mode and dark icon background are a part of those features but there is more to come soon, so stay tuned!
Are you ready for more features? Head over and buy Pro now!.
Adding your Pro license key #
You should get an email containing your license key, don't lose that email. To activate Pro, go into the settings menu and find an input that says "Norde Source Pro License key". Paste your license key into that input and press "Unlock Pro".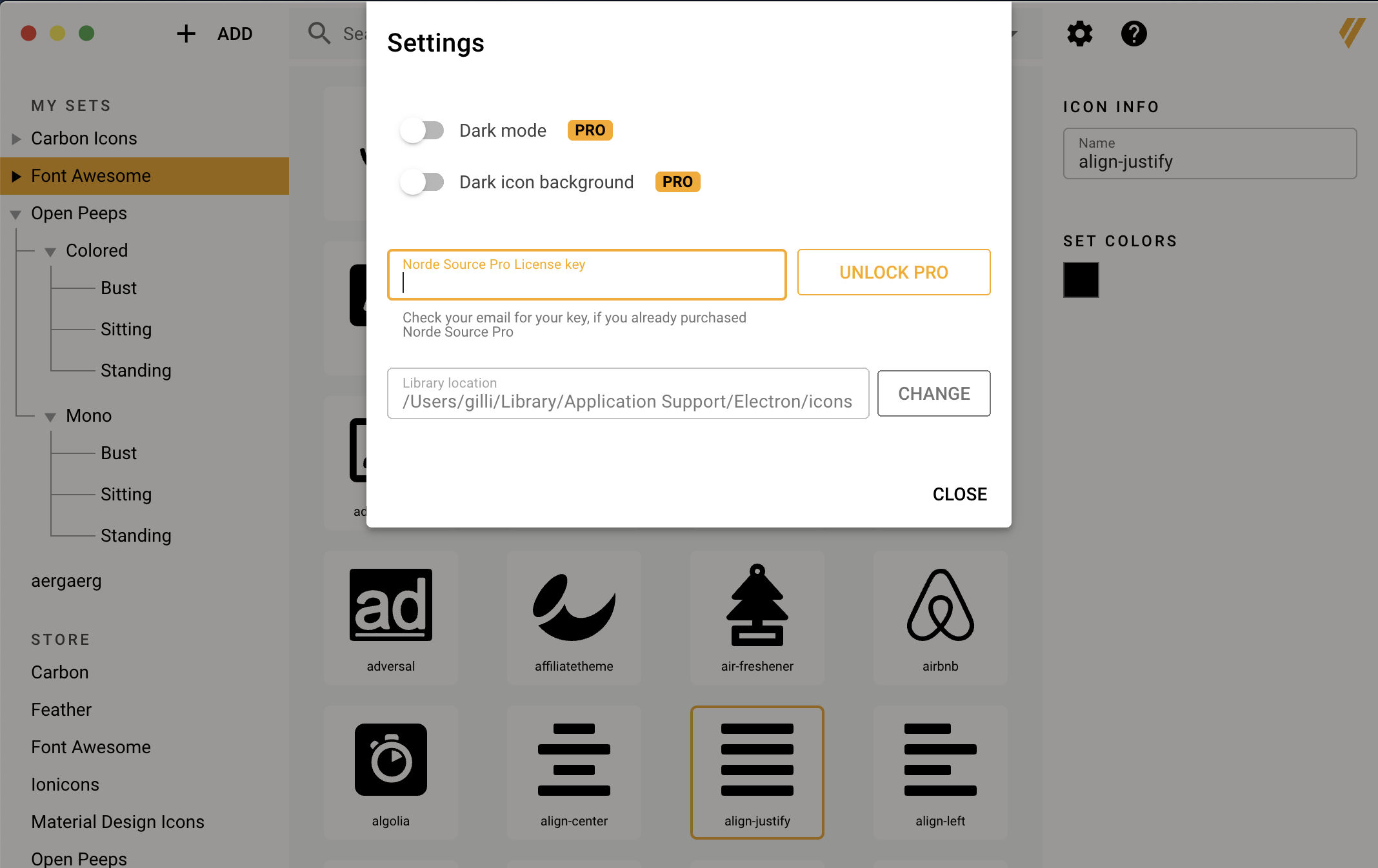 Don't wanna miss a thing?
Sign up for the Norde Newsletter and get the latest updates from us, along with tips and tricks and design news.