SVG Icon manager and editor
Norde Source makes it easy to customize entire icon sets to fit your brand. Built for designers, developers, marketers and anyone who works with a lot of icons. Available for Mac, Windows and Linux!
Buy Norde Pro
Get Free Version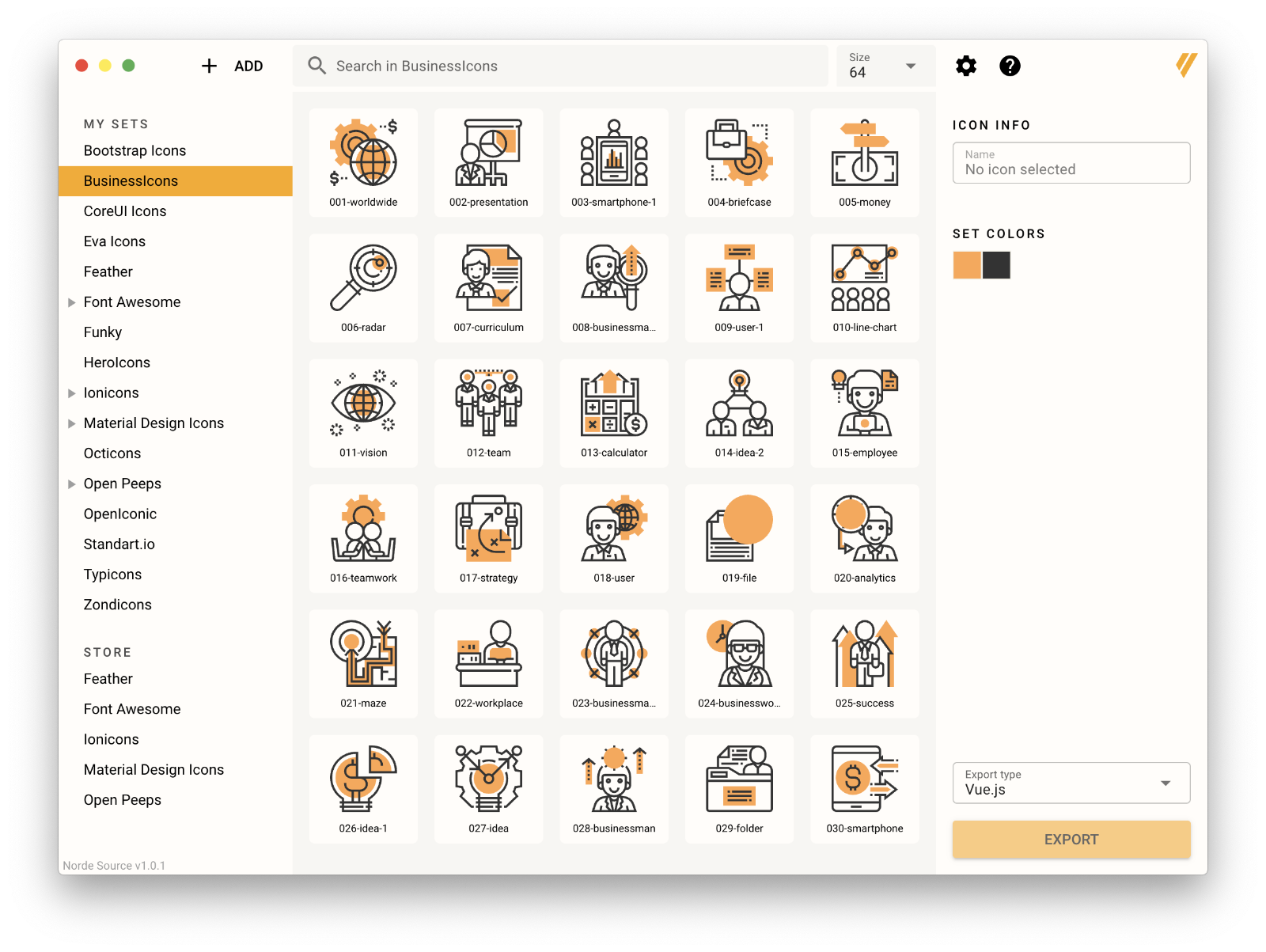 Free Features
Awesome
Multi-color editing
Norde Source detects all the different colors in your icon set and lets you change a particular color once for the whole set.
Cool
Resize on the fly
Change the size of all your icons in one go. Select the size you need and export all the icons you want in one go.
Amazing
Search
Find the right icon quickly by using the search bar. Switch between sets and instantly apply your search there.
Impressive
Drag & drop
Drag icons straight into your favorite design tool or to any folder on your system. It really couldn't be any easier!
Nice
Export
Export one or multiple icons to SVG, PNG, JPG, WebP and Vue.js. React component coming soon!
Simple
Built-in store
Over 10,770 free icons at your fingertip. Select a set from the built-in store and easily download it into your library with the click of a button.
Pro Features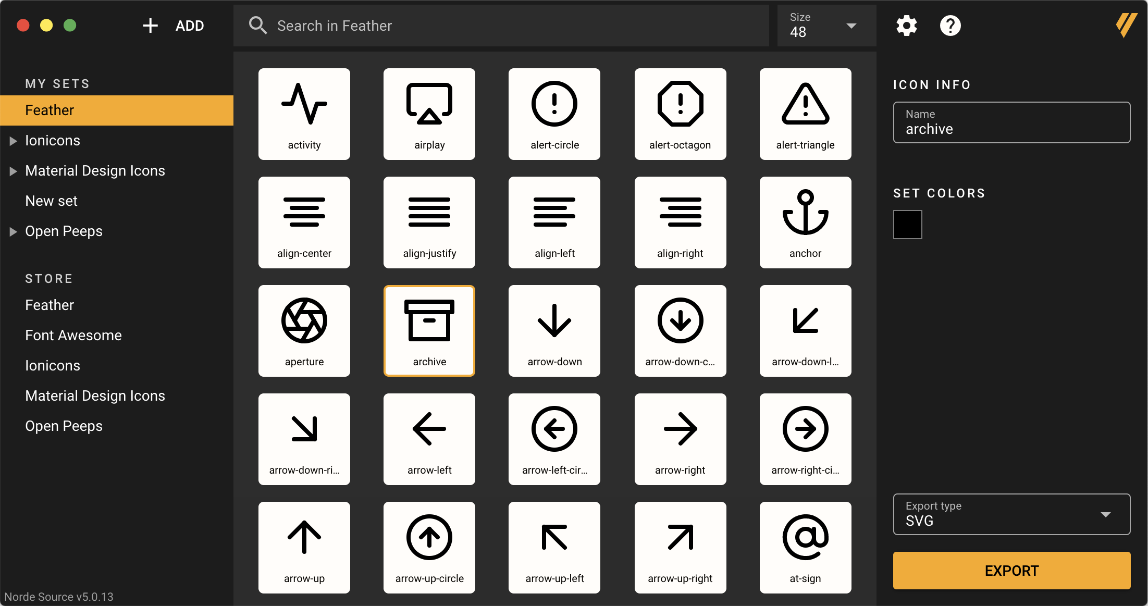 Groovy
Dark mode
The most requested feature for Norde Source, ever, is finally here. Enjoy working in the dark all night long.
Stunning
Change icon background color
Are you creating dark interfaces? Then this feature is a must. Change the icon background to a dark color to make it easier to modify icons to a light color.
Great
Iconfont generation
Create iconfonts based on icons in your library.
Nice
Reset colors to original
Easily reset icon colors back to their original color.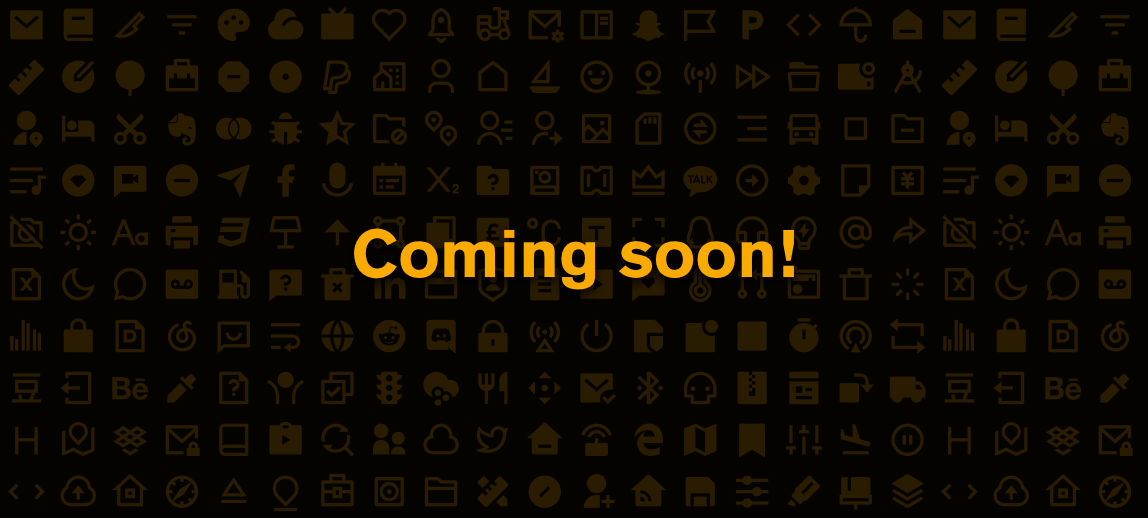 Brilliant
Early access
Get early access to new features, before everyone else does.
Don't wanna miss a thing?
Sign up for the Norde Newsletter and get the latest updates from us, along with tips and tricks and design news.